Guitarist and/or Vocalist

Tom was given his first guitar as a Christmas present when he was eleven. "I will always be thankful to my folks for that. They got me a Japanese nylon-string called an Orpheus," he recalls. "Thirty bucks. In retrospect I'm glad it wasn't a steel-string, because cheap steel-strings are a bitch for a kid to play. The Orheus was easy on the fingertips, so unlike a lot of my pals, I never had to put it down because of pain..."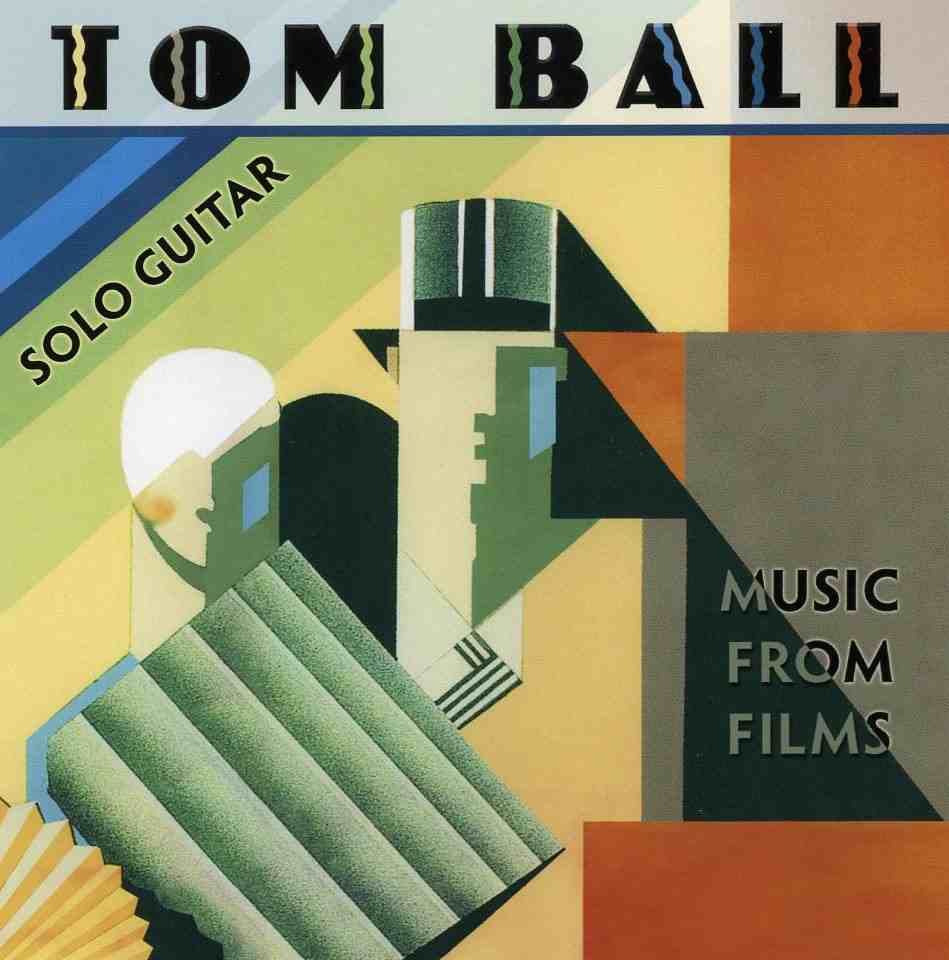 Along with the guitar, part of his gift included 12 half-hour lessons with a young teacher named Dave Zeitlin. "Dave was a terrific teacher -- very patient. He's the guy who got me to stop listening to the Mouseketeers and start listening to Woody Guthrie. He was my only teacher -- after Dave I was spoiled!" (Sadly, Dave passed away recently -- he will be sincerely missed.)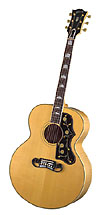 By the early '60s, The Folk Scare had taken hold and Tom was hooked. "I can recall skateboarding around with my guitar and a harp on a rack, trying to be a Junior Dylan." By middle school he had discovered blues, primarily from listening to Public Radio.

In high school Tom met and befriended several other lads of like mind. "There were these three guys at my school who were expert fingerpickers:
John Koenig, Carl Buffa and
Bret Lopez." In no time Tom was playing with Lopez and Koenig in The Yerba Buena Blues Band. "We played clubs in Hollywood and on the Sunset Strip: PJ's, The Sea Witch, Mother Neptune's... I wasn't even old enough to be inside those places. I was 16 years old and living a dream -- it was pretty heady stuff for a punk kid. Those guys, Carl, Bret and John, taught me a lot about acoustic guitar. Although I was playing harp (rather than guitar) in the band, I was listening to -- and stealing from -- those three guys. And
Ry Cooder, of course."


Cooder, a few years older than Ball, had grown up nearby in Santa Monica. "He was a monster player already, at age 16," says Tom. "Not only was he technically adept, but more importantly, he played -- and still plays -- with impeccable taste and grace. He's the guy that unknowingly got me interested in
Joseph Spence and
Blind Blake. And meanwhile my brother
Steve -- already a very fine banjo player -- had gotten me interested in bluegrass."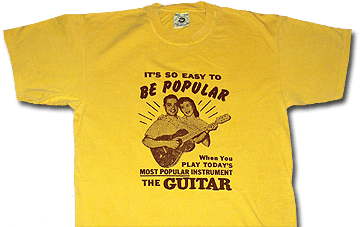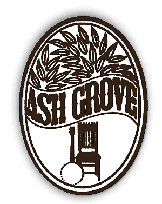 By the mid-'60s, when they weren't gigging themselves, Tom and his bandmates were regular attendees at Hollywood's celebrated
Ash Grove
. The influential guitarists Tom saw at the Ash Grove include many of the greatest of all-time: Lightnin' Hopkins, Rev. Gary Davis, Skip James, Son House, John Hurt, Merle Travis, Bukka White, John Fahey, Johnny Shines, Arthur Crudup, Clarence White, Mance Lipscomb, Doc Watson, John Estes, Furry Lewis, Ry Cooder, Brownie McGhee, Fred McDowell, John Jackson, and the list goes on and on. "And those were just the
acoustic
guys," Tom says, laughing. "On the electric side of things you had T-Bone Walker, Otis Rush, Earl Hooker, Freddy King, John Lee Hooker, Howlin' Wolf, Albert King, Albert Collins and so many more. And all the great harp players, too! What can I say -- those were just very fruitful days to be a young player. I was a
sponge
."
But it would be a decade before Tom would record an official release as a guitarist (or as a harp player.) "The Yerba Buena broke up in '67 and I really didn't do much with music for awhile. I spent most of the '70s wandering around the world." By 1978 he was road-weary and settled in Santa Barbara, where he soon made the acquaintance of guitarist Kenny Sultan. (see
Tom Ball and Kenny Sultan website.)
GUITAR RECORDINGS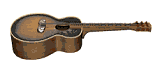 Tom's first recorded solo guitar pieces, My Blue Belle and Wing and a Prayer, were released on the 1980 LP
Confusion (Sonyatone ST-1006.) "Those two tunes were played on a turn-of-the-century Washburn parlor guitar. That was before I got my Gibson."


In the summer of '81 he acquired a mid-30's Gibson PG-00 plectrum (4 string) guitar. "I always liked the 30s Gibsons, but I never liked the necks -- too blocky," says Tom. "So I figured if I got a 4-string, maybe I could turn it into a 6-string by having a custom neck made." He took the guitar to Santa Barbara luthier extraordinaire Jim Lombard, who built a neck and bridge for it, converting it to a standard 6-string. "Neither Jim nor I had any idea what it would sound like. It was only braced for 4 strings, so we knew it would bark -- but I don't think either of us realized just what a gem it would turn out to be." The guitar has been used on every subsequent guitar recording Tom has made, and continues to be his instrument of choice today.


1983 saw the release of the Kicking Mule LP Who Drank My Beer (KM-176.) On it is a solo version of Tom's arrangement of Greensleeves. "By that time I'd gotten heavily involved in Renaissance lute music. I began to study
Francesco da Milano and
John Dowland." This interest came to fruition a couple of years later with the release of his first solo guitar CD
Guitar Music, which was released on Kicking Mule and reissued on both the Intersound and Fantasy labels.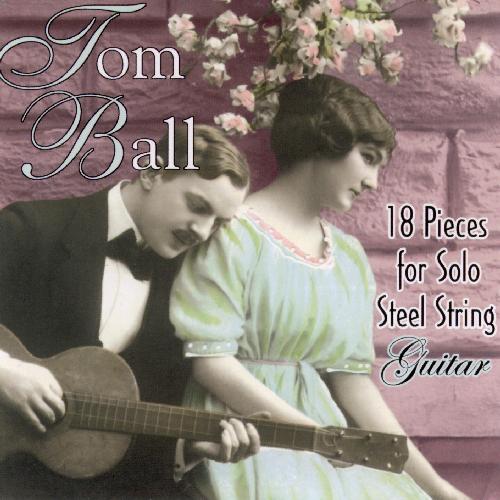 Over the next 15 years, his recorded guitar output consisted only of one solo piece per Tom & Kenny CD. "By 2003 I figured it might be time for another solo guitar CD -- a belated sophomore effort, if you will." The result was
18 Pieces for Solo Steel String Guitar
, simultaneously released in Europe on
Taxim Records and in the states on Tom's own Talk-O-Phone label.


His third guitar CD,
Solo Guitar - Music from Films, was released on Dog Boy Records in 2007. "I'm extremely happy with that one," Ball says. "(Recording engineer)
David West used some beautiful old tube equipment, and the sound is huge -- very warm and embracing." And his fourth solo project,
'Tis The Season - Solo Steel-String Guitar for the Holidays, was released in the summer of 2009. Once again he worked with engineer West, and the CD came out on Dog Boy. It has received universally fine reviews from Downbeat, Vintage Guitar, Minor 7th and Dirty Linen. (For samples of these two CDs, please see link below.) 2022 saw the release of his fifth solo CD, "Autumn Guitar."

"It's good fun to throw a classical Cuban piece by
Leo Brouwer at a Blues Festival crowd. It either wakes people up or it puts 'em straight to sleep."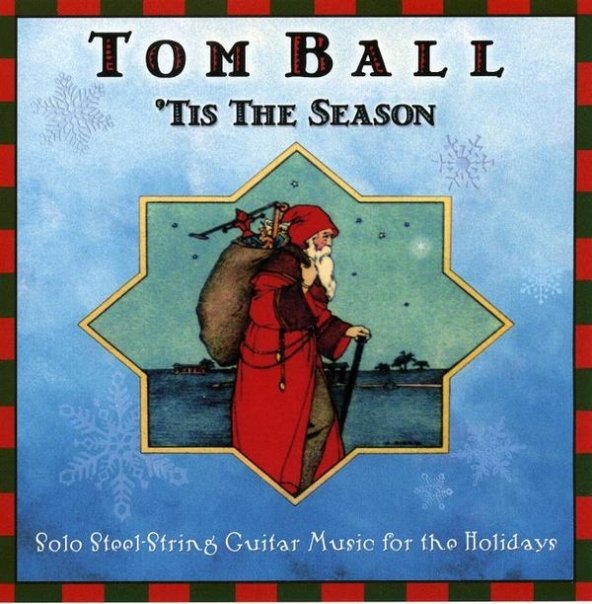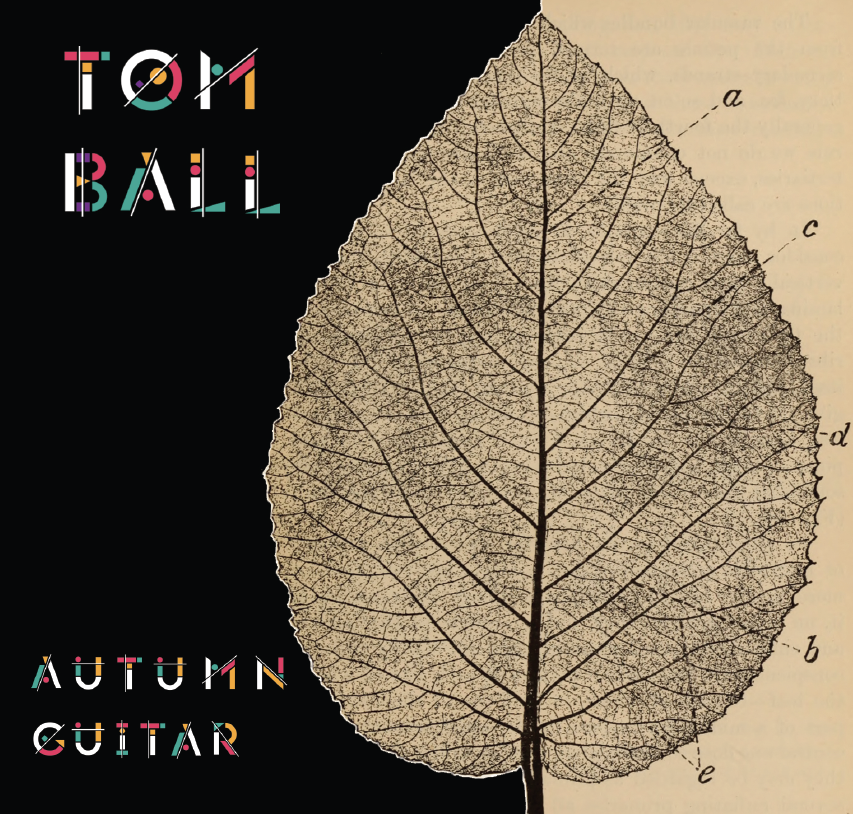 To hear other samples from Tom's solo guitar CDs, click any of the song titles below:
To see how to buy CDs (or downloads,) please visit http://www.CDBaby.com
_________________________________________________________________________________

(Psst..... By the way, here's another couple of reasons to learn to play guitar.....)


_____________________________________________________________________________

TOM BALL as vocalist:
"Let's face it, as a vocalist, I ain't exactly God's gift to the music world," Tom says with a shrug. Many critics have disagreed -- the L.A. Times once wrote that he had "the perfect gruff blues voice" -- but Ball doesn't buy it. "I mean, let's be honest -- some folks are simply gifted with an amazing set of pipes, but I'm really not one of 'em. Take a listen to the informal recordings Aretha made when she was 14. Or Brenda Lee's records at age 11! Or Alison Krauss's teenage efforts! Now those folks can sing!"


Still it is Tom's voice that most listeners hear first. Although he may not be a particular fan of his own si

nging, Tom has strong opinions about the singers he likes. "Although I can't emulate them per se, I was hugely influenced by the gospel vocalists of the 1950s: Archie Brownlee of the Five Blind Boys, Claude Jeter, Paul Owens and Solomon Womack of the Swan Silvertones, Ira Tucker of the Dixie Hummingbirds. Those cats knock me out! And of course, how could anyone not be influenced by Ray?"


As to his early efforts, Ball is even more critical. "When I was with Yerba Buena, I was a ridiculous excuse for a singer. I mean, I could hold a tune -- but how much real authority can a 16-year-old white kid from the

'burbs bring to the blues genre? Even at the time, it felt idiotic singing about 'working in coal mines' or 'saddling up my mule' or 'making love to that fine brownskin.' I hadn't experienced any of that shit, y'know? What could I really have the blues about? My surfboard wax melted? One of the merit badges fell off my Boy Scout uniform? I got detention? My dad made me mow the lawn?"




always warm up before singing